You learn most through practice.
Internship Program beIN
Do you want to get work experience while studying? Do you fancy like working in an environment of state-of-the-art development and modern technologies? Our beIN internship program might be just the right thing for you! Join us and participate in creating state-of-the-art electron microscopes and spectrometers. You'll be in control of your working hours, you can fit them round your free time and studies – that's a priority for us. In addition, you'll be able to enjoy multiple benefits, participate in attractive social events, and acquire new knowledge in various workshops. Moreover, you'll be decently paid for it all.
Experience of our interns
Tereza Špičáková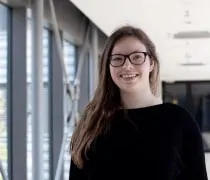 " Thanks to my internship in TFS, I had the opportunity to join my manager on an as yet unexplored path in microscope development and to try things no-one had tried before."
System Design Intern, (Brno Technical University, Faculty of Mechanical Engineering, Physical Engineering and Nanotechnologies)
Petr Šťastný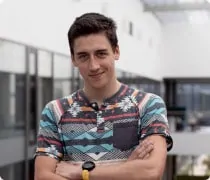 " It's great that everyone treats me as their equal."
Mechatronics Intern (Brno Technical University, Faculty of Mechanical Engineering, Mechatronics)
Radek Jančík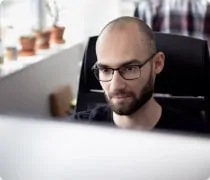 " Thanks to my internship, it already became clear to me during my studies what I'd like to do later in my professional life."
Machine Learning Intern (Masaryk University, Faculty of Informatics, Artificial Intelligence and Data Processing)
Jakub Robota
" Working at TFS gave me an opportunity to get to know a great community full of talented people. There are also many opportunities to improve oneself by learning from one's colleagues or through online courses."
Tester Intern (Brno Technical University, Faculty of Mechanical Engineering, Applied IT)
From the management perspective
Marie
Dudová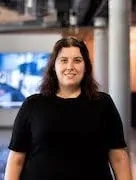 " Thanks to working in our company, students get a much clearer idea how they can put their knowledge into practice. In my opinion, it's important for them to see that what they learn in school has a reason, and that all those hours spent learning can be actually used."
Marie
Dudová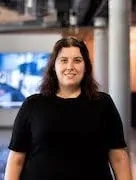 Thanks to working in our company, students get a much clearer idea how they can put their knowledge into practice. In my opinion, it's important for them to see that what they learn in school has a reason, and that all those hours spent learning can be actually used. We're thrilled to see how young talent develops and how students discover which direction they enjoy and find fulfilling.

Supervisor, Manufacturing Engineering
Jaroslav
Kadlec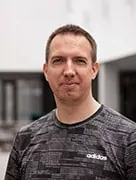 " Interns in our teams are wild cards, enabling us to work on a larger scale of interesting prototypes and concepts. It's great to see the ideas they can come up with and how passionate they are about solving problems."
Jaroslav
Kadlec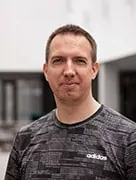 Interns in our teams are wild cards, enabling us to work on a larger scale of interesting prototypes and concepts. It's great to see the ideas they can come up with and how passionate they are about solving problems. Thanks to this, they become familiar with our – not exactly everyday – products, they can apply their theoretical knowledge and actively engage in development, with everything that it entails. And I'm thrilled to see that developing new things is fulfilling for them and pushes them forward.

Software Manager, Desktop SEM
Miroslav
Bochníček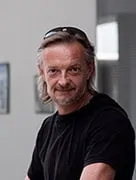 " Thanks to the internship program, we keep finding our future colleagues among the students because most of the interns stay with the company even after graduating from uni, switching from part-time to full-time jobs."
Miroslav
Bochníček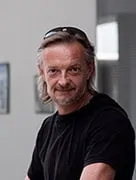 Thanks to the internship program, we keep finding our future colleagues among the students because most of the interns stay with the company even after graduating from uni, switching from part-time to full-time jobs. This is advantageous both to us and to the students: they don't have to worry about looking for a job and we don't have to concern ourselves with training new employees.

Manager, Manufacturing Engineering
Let's try
Life and work at Thermo Fisher Scientific
Want to know more? Let's get in touch
"Hi, I'm Eliška and I work at Thermo Fisher as a coordinator of the internship program beIN. I'm in charge of our interns, both in terms of their professional growth and on a personal level. I arrange various workshops, lectures, and teambuilding activities. My key focus is to make everyone feel at home in the company and to develop their soft and hard skills. Thanks to internships, we all learn how to plan our work and how to balance it with studies, which is seldom easy. As a student, I know this struggle very well myself. If you're interested in our internship program, be sure to call and I'll happily explain everything to you. Or just send us your CV and we'll be in touch. I look forward to meeting you!"
Eliška Suchomelová,
beIN Program Coordinator